Bioglan Brahmi + PS+ Ginkgo 50 Capsules

Bioglan Brahmi + PS+ Ginkgo 50 Capsules
Brain health formulation combining Brahmi, PS and Ginkgo Biloba to help support cognitive function, memory plus an antioxidant to reduce free radicals formed in the body.
Always read the label and follow the directions for use.
Product Benefits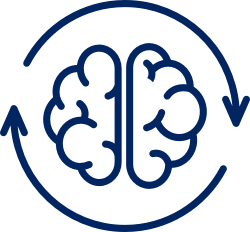 Supports cognitive function

BIOGLAN Brahmi + PS + Ginkgo:
• Supports cognitive function in aging individuals 
• Supports Memory Recall in aging individuals
• Supports brain health 


Adults: Take 3 soft capsules daily with food.
Children over 12 years: Take 1 soft capsule daily with food. Or as advised by your health professional.
Each Soft Capsule Contains: Bacopa monnieri (Brahmi) ext. dry conc. std. 60mg, Equiv. to dry herb 2.28g (min), Equiv. to Bacoside A 30mg, Centella asiatica (Gotu Kola) ext. dry conc. 20mg, Equiv. to dry leaf 200mg, Soy phosphatidylserine-enriched soy lecithin liquid 103.5mg, Equiv. to Soy Phosphatidylserine (PS) 20.7mg, Ginkgo biloba (Ginkgo) ext. dry conc. std. 58.40mg, Equiv. to leaf dry 2.628g (min), Equiv. to Ginkgo flavonglycosides 14mg, Equiv. to Ginkgolides and Bilobalide 3.5mg
If symptoms persist, talk to your health professional. Contains soya bean products, sulfites and phenylalanine. Do not use if tamper evident seal is broken or missing. Keep out of reach of children. Store below 25°C.