Chia Flax & Spirulina Crackers
Ingredients
2 teaspoons Bioglan Spirulina
1/2 cup Chia seeds
1/2 cup sesame seeds
1/2 cup pumpkin seeds
1/2 cup flax seeds
1/2 cup almond meal
1 cup water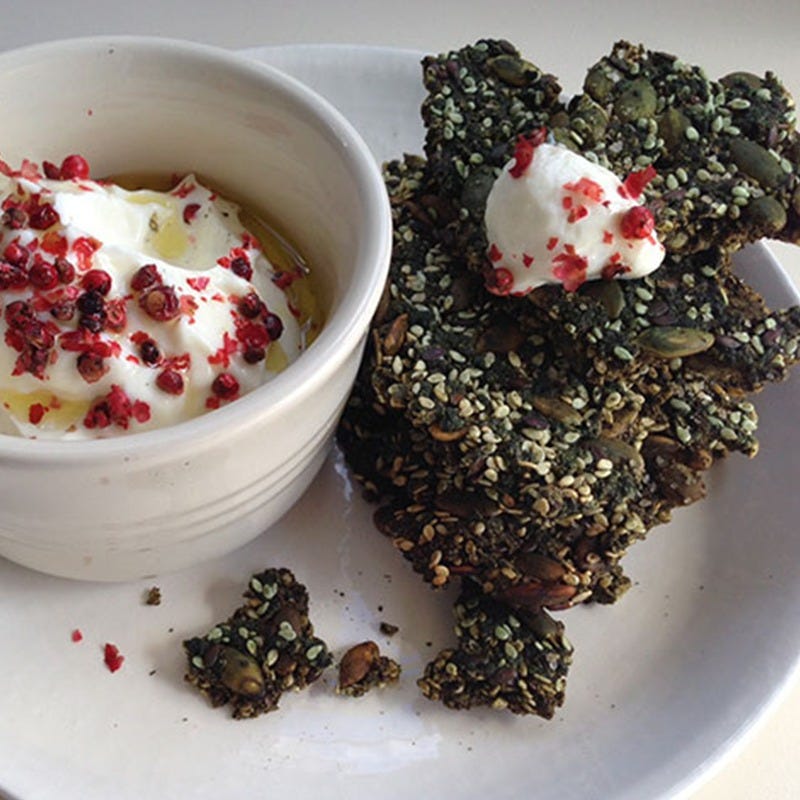 Method
1. Preheat oven to 180C. Line a baking tray with baking paper.
2. Put the spirulina, chia seeds, sesame seeds, pumpkin seeds, flax seeds and almond meal into a bowl and mix to combine. Add the water and stir until the mixture comes together.
3. Spread the seeds mixture out onto the tray, as thick or thin as you like your crackers.
4. Bake for 20 minutes or until the cracker looks dry on the top. Cut in half if it is large then turn it over and cook the other side for 20 minutes or until the crackers is dry.
5. Allow to cool on the tray and then break into pieces. Store in an airtight container for up to 1 week.
Tip: The Bioglan Spirulina powder can be replaced with Beetroot Powder if you like.