Chocolate Beetroot Brownie
Ingredients
250 grams cooked beetroot, grated
1 cup almond butter, at room temperature
2 eggs, lightly beaten
1 cup almond meal
3 tablespoons Cacao powder
2 tablespoons Beetroot powder
3 tablespoons coconut sugar
1 teaspoon bicarbonate soda
125 grams dark chocolate, chopped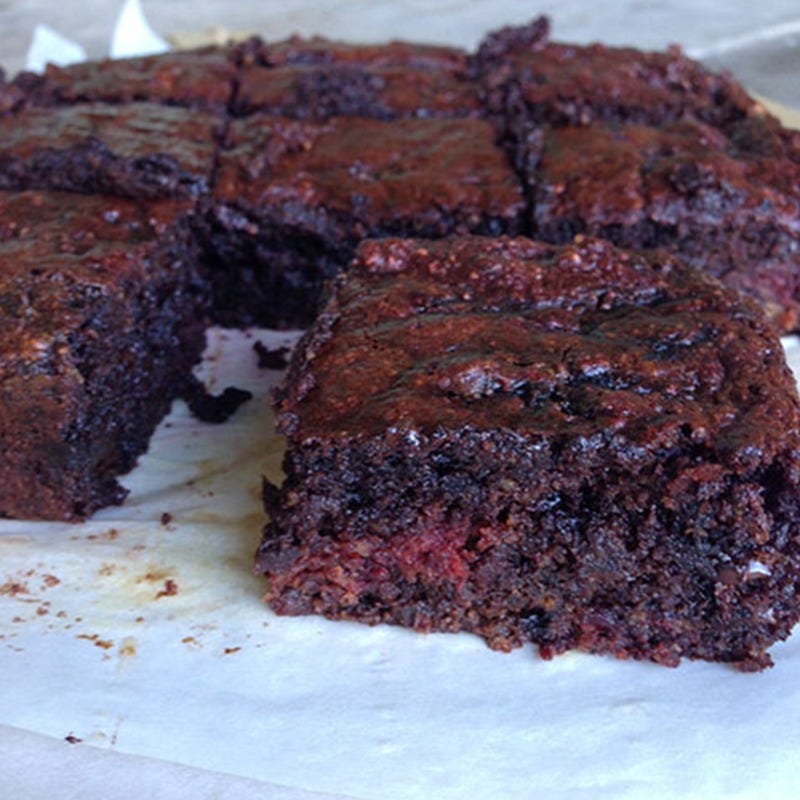 Method
1. Preheat oven to 180 C. Line a 20cm square cake tin with baking paper.
2. Put the beetroot, nut butter, eggs, almond meal, cacao, beetroot powder, sugar, bicarbonate soda and chocolate into a bowl and mix to combine.
3. Pour the mixture into the prepared tin and bake for 40 minutes or until a set, the mixture may still be a little gooey when you insert a skewer into the centre.
4. Remove from the oven, cool in the tin.