Bioglan Ashwagandha Plus 60s

Bioglan Ashwagandha Plus 60s
Bioglan Ashwagandha Plus contains organic Ashwagandha extract KSM-66™ to help relieve symptoms of stress, mild anxiety and irritability, Lemon Balm for antioxidant protection and Vitamin B5 to support brain function for nervous system and cognitive health.
Always read the label and follow the directions for use.
Product Benefits

Support healthy stress response in the body

Relieve symptoms of mild anxiety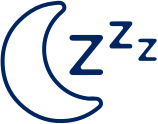 Bioglan Ashwagandha Plus:
- Supports Healthy Stress Response in the Body
- Relieve Symptoms of Mild Anxiety
- Improve Sleep Quality
- Support Brain Function
Directions: Adults: Take 1 tablet daily with food.
Each tablet contains: Withania somnifera (Ashwagandha) root ext. dry conc. (KSM-66TM) 600mg, equiv. to root dry 7.5g; Melissa officinalis (Lemon Balm) herb top ext. dry conc. 37.5mg, equiv. to herb top dry 1.5g; Calcium Pantothenate 2.62mg, equiv. to Pantothenic Acid (Vitamin B5) 2.4mg.
Contains lactose and sugars. If symptoms persist, talk to your health professional. Vitamin supplements should not replace a balanced diet. Do not use if tamper evident seal is broken or missing. Store below 25°C.