Ingredients
95 grams tin tuna, drained
½ cup chick peas (from can, drained and rinsed)
2 cups mixed salad leaves
½ carrot, sliced thinly
¼ cucumber, sliced thinly
1 tomato, cut into wedges
1 teaspoon balsamic vinegar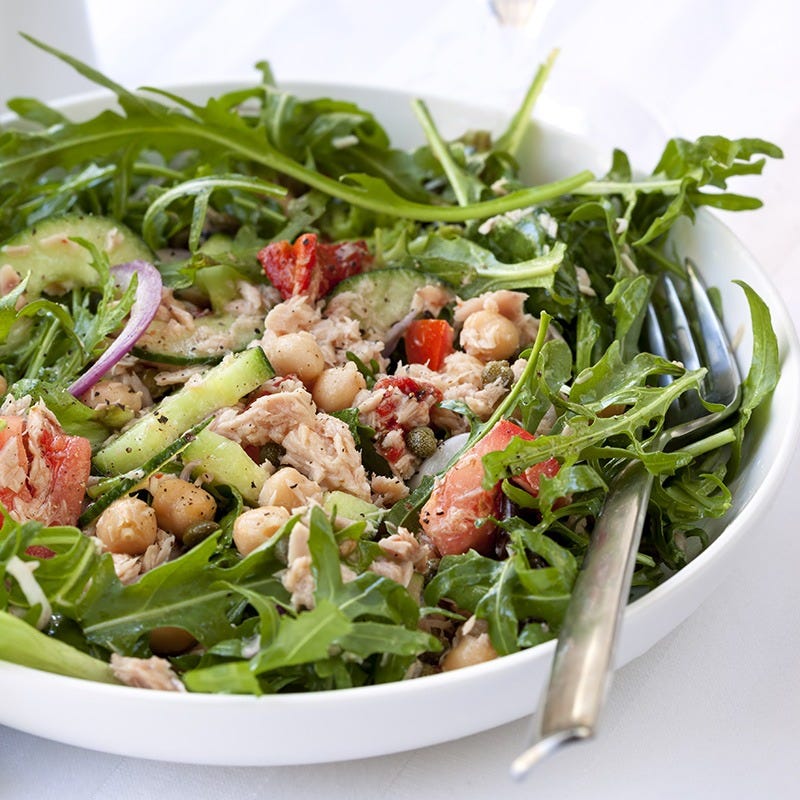 Method
1. Arrange all the salad vegetables in a large bowl, top with the tuna and chick peas and drizzle with balsamic vinegar.
2. Add salt and pepper or additional herbs of your choice for added flavour.
Note: If you wish to use flavoured tuna, select one with the heart foundation tick or flavours such as: Lemon pepper, tomato and capsicum, lime and pepper, roast tomato and onion or chilli – these flavours will keep the dish under 250kcal, however tuna in oil, sweet chilli sauce or mayonnaise with likely be over 250kcal.