Ingredients
1 cup soy milk
1 scoop protein powder
1 cup flour of preference
2 teaspoons cinnamon
2 egg whites
**Can replace eggs with a 'Chia Egg' : Mix 1 part Organic Chia and 2 parts water, leave for 2-5 minutes to form a thicker consistency.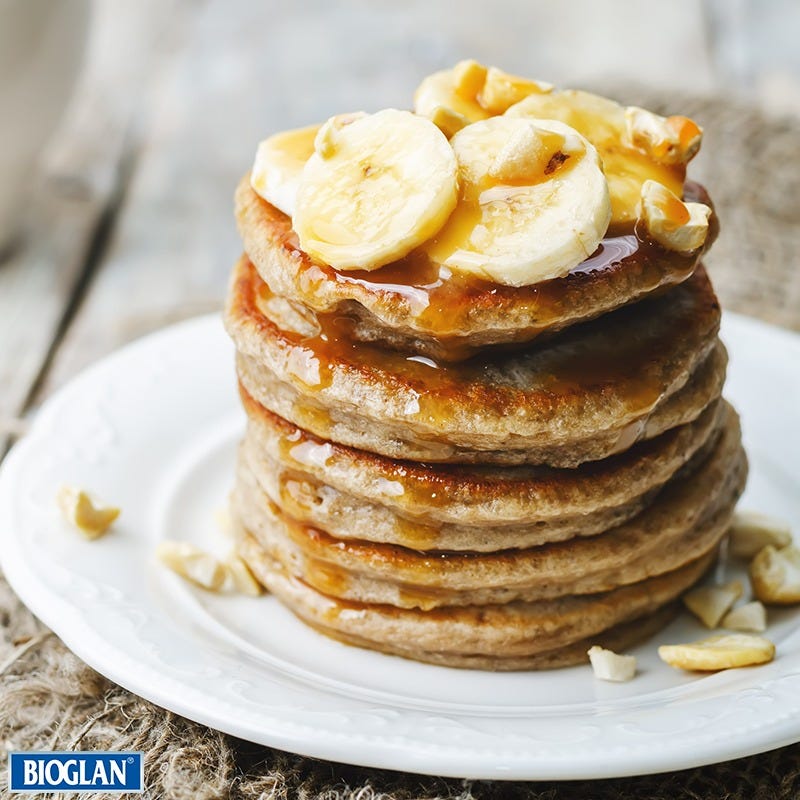 Method
1. Combine dry ingredients into a mixing bowl.
2. Stir in the egg whites and milk, stir until well combined.
3. Pour mixture into a non-stick fry pan and flip when the mixture begins to bubble.
4. Cook until golden brown and serve!