Ingredients
1/2 cup Bioglan Coconut oil
1/3 cup Cacao Powder
2 tablespoons pure maple syrup
1 teaspoon pure vanilla essence
1/3 cup smooth peanut putter
salt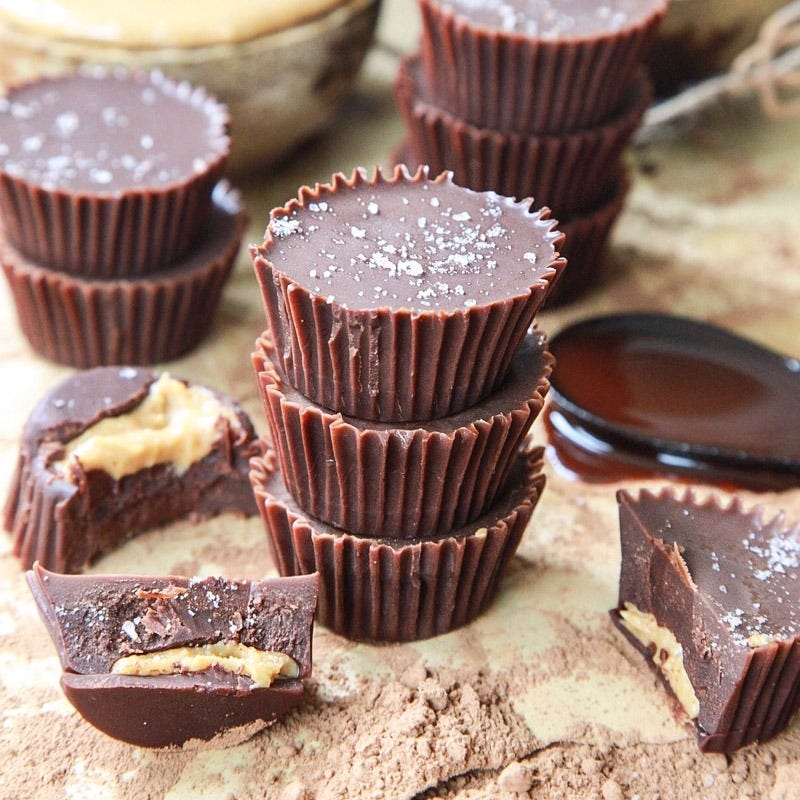 Method
1. Line a mini cupcake tray with cupcake liners.
2. Melt coconut oil over low heat and add cacao, maple and vanilla. Whisk until there are no lumps.
3. Pour 1/3 of the coconut oil mixture into the bottom of the cupcake liners and place in the freezer to harden for 5 minutes.
4. Remove from freezer and add a dollop of peanut butter in each cupcake liner. Pour the remainder of the mixture on top of the PB layer and sprinkle with salt.
5. Place the tray pack into the freezer to set, store in freezer.