Mushroom and Lentil Burger
Ingredients
Extra virgin olive oil to drizzle
1 onion, diced
2 cloves garlic, crushed
4 cups mushrooms, chopped
1 carrot grated
400 grams can brown lentils drained and rinsed
½ cup self raising flour 2 eggs, whisked
4 x soy linseed bread rolls
Desired burger toppings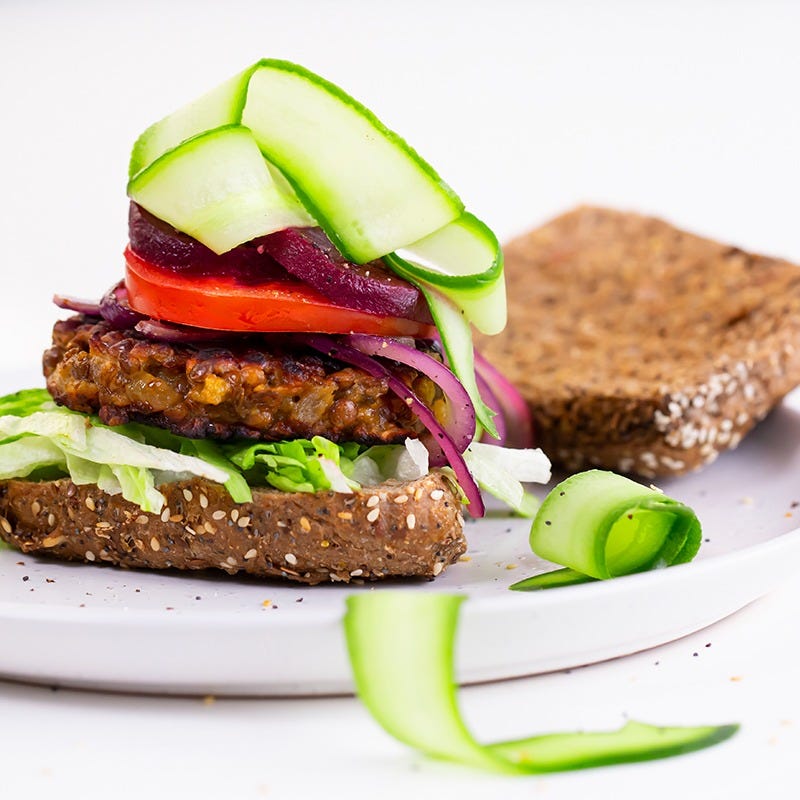 Method
1. Heat olive oil in a frying pan and cook onion and garlic until soft and fragrant. Add mushrooms and grated carrot and sauté for 5 minutes.
2. Once mushrooms have cooked, in a large bowl, combine the mushrooms mix with brown lentils, flour and eggs.
3. Divide mixture into 4 portions shaped like rissoles, set in fridge for 30 minutes.
4. Heat a frying pan or grill, grease with extra virgin olive oil and cook rissoles. Cook on each side for approximately 4 minutes.
5. Serve rissoles on toasted rolls and your desired toppings e.g. lettuce, tomato, beetroot, grilled onions etc.