Ingredients
1/2 cup Soaked dates
1/2 cup Almond flour
1/2 cup Desiccated coconut
1 Scoop vanilla protein powder
1 tablespoon Matcha Powder
1/2 teaspoon Pure Vanilla Extract
1 tablespoon Bioglan Coconut Oil
1 tablespoon Pure Maple Syrup
Extra coconut and matcha for rolling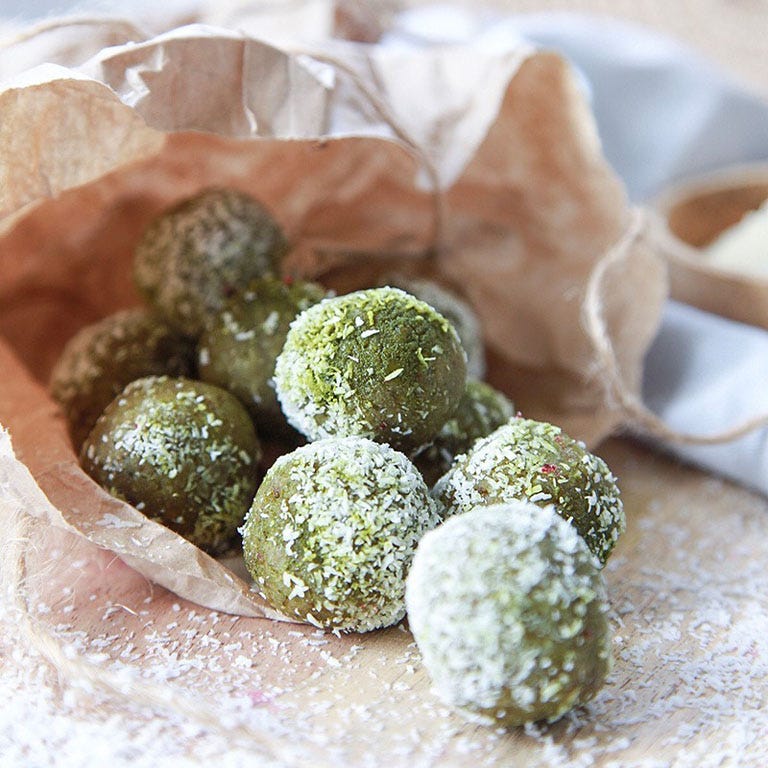 Method
1. Put all ingredients in a food processor and blend on high for 30 seconds or so.
2. Scrape down the sides of the food processor and repeat until mixture is sticky enough it can be rolled into balls.
3. Form mixture into balls and roll in left over matcha and coconut.
4. Store in freezer