Hi-Zorb Turmeric Energy Balls
Ingredients
12 dates
1 tablespoon Bioglan Organics Chia Seeds
1 cup rolled oats
½ cup of nuts of your choice (almonds, macadamias, walnuts)
4 tablespoons lemon juice
1 teaspoon lemon zest
1 teaspoon vanilla extract
2 teaspoons Bioglan Hi-Zorb Turmeric Powder
½ cup shredded coconut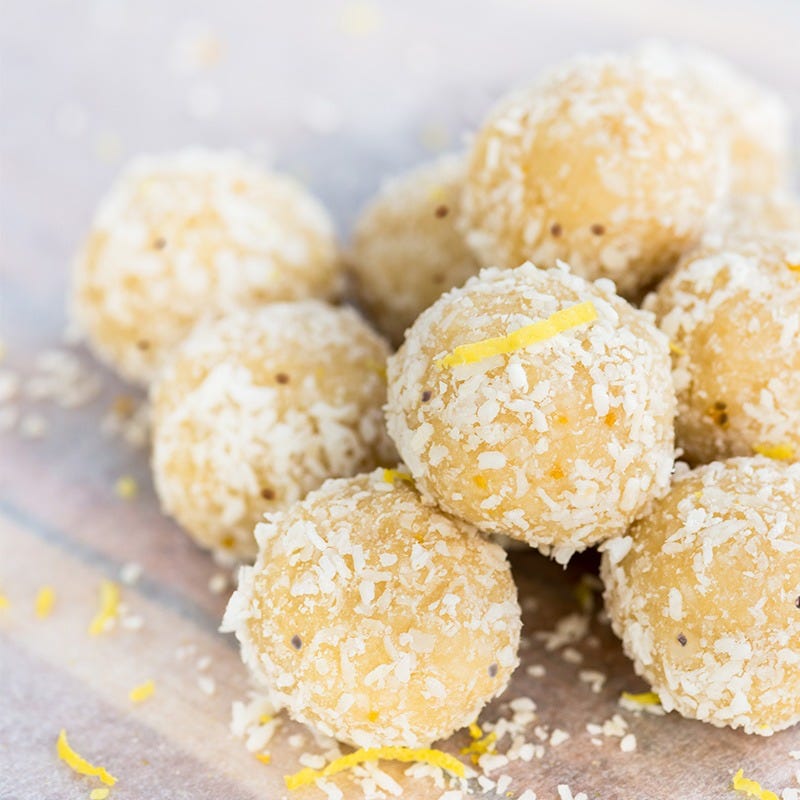 Method
1. Start by removing the pits from the dates, then soak in hot water for several minutes.
2. When the dates are softened, drain the dates (and save the water) and place the dates in a food processor.
3. Add the rolled oats, nuts, chia seeds, lemon juice & zest, vanilla extract and Hi-Zorb Turmeric Powder to the food processor and blend until it is a dough-like consistency.
4. If the mixture is too dry, add in 1 tbsp of the water saved from the soaked dates & and mix.
5. Scoop & roll the mixture into balls, then roll the balls in the shredded coconut.
6. Place the energy balls on baking paper in an airtight container, and store in the fridge until you are ready to eat.
Enjoy!