Ingredients
200 grams sweet potato, sliced into thinly length ways
1 capsicum, quartered length-ways
1 eggplant, cut into 1cm slices
3 zucchinis cut into thin slices lengthways
2 cups ricotta cheese
1 small punch fresh basil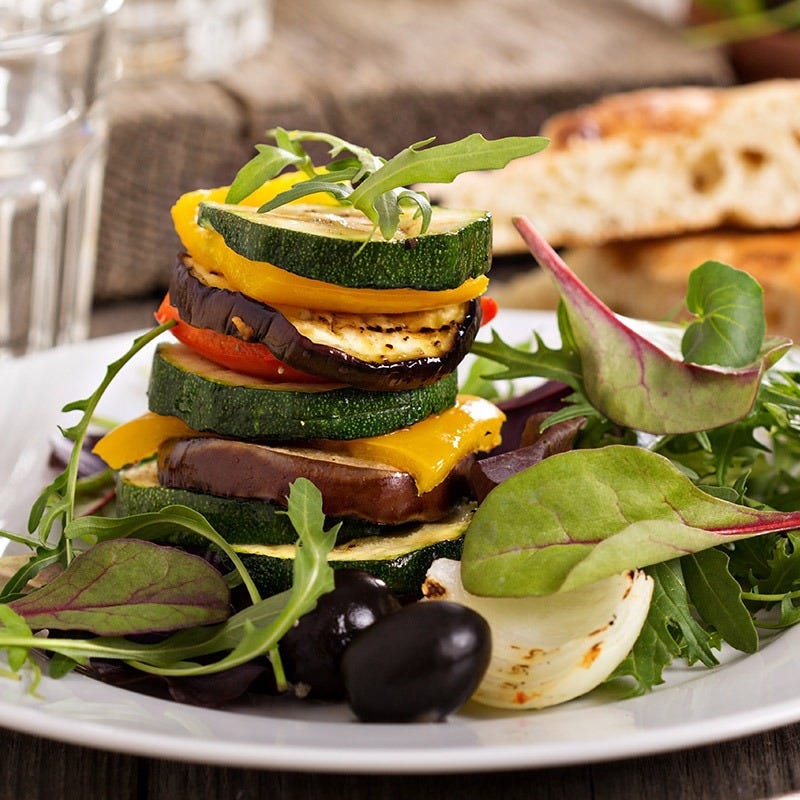 Method
1. Heat a grill or barbeque on high.
2. Arrange the vegetable slices on the grill starting with the sweet potato first if you need to cook the vegetables in stages (the sweet potato will take the longest to cook). Cook the vegetables on each side for 3-5 minutes, or until softened and nicely browned. Allow the vegetable to cook for one minute.
3. Start layer the cooked vegetables one on top of the other with a spread of ricotta cheese and fresh basil leaf in between each layer. Top the stake with a drizzle of extra virgin olive oil and salt and pepper taste if desired.
Note: this recipe can be made for an individual by dividing the ingredients by 4 and cooking only 1 portion.