Christmas Berry Choc Protein Brownie
Ingredients
For the base:
1 ½ cups walnuts
¼ cup Protein Powder
2 tablespoon Raw Cacao
¼ cup Rice Malt Syrup
½ cup medjool dates, pitted
Middle layer:
½ cup shredded unsweetened coconut
For the ganache:
1 cup avocado flesh, approx 1 large avo
1 teaspoon Beetroot Powder
1 tablespoon Bioglan Coconut Oil, melted
1 tablespoon Raw Cacao
1 tablespoon rice malt syrup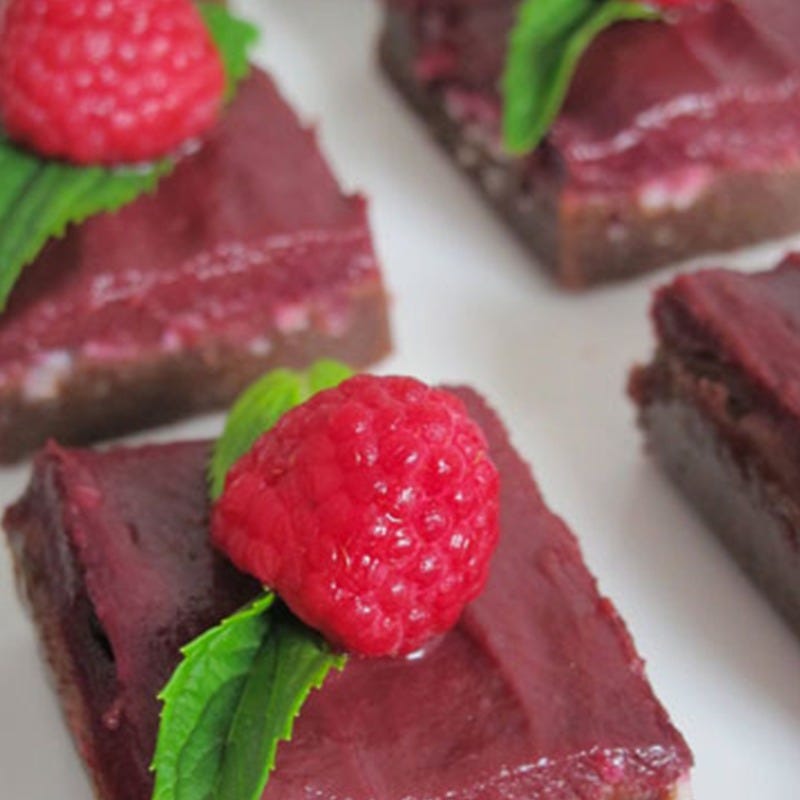 Method
1. To make the base, line a loaf tin with baking paper, then combine all base ingredients in a food processor and blitz to form a crumb.
2. Press crumb into loaf tin, followed by the coconut and pop in freezer to set whilst preparing the ganache.
3. Combine all ingredients for the ganache in a food processor and blitz until lovely and smooth. It will have a delicate texture and flavor of berries coming through.
4. Remove base from freezer and spread ganache over the top, then place back in freezer for approximately 1 hour until set.
5. Top with coconut, berries, goji, bee pollen or more crushed walnuts if desired.
6. Store in fridge or freezer up to 1 week.