Broccoli Pea & Spirulina Soup
Ingredients
2 cups fresh or frozen peas
250 grams broccoli, chopped, include stalks
2 cloves garlic, peeled
1 leek, sliced
1.25 litres vegetable stock
1 tablespoons Bioglan SuperFoods Spirulina powder
1 cup organic Greek style yoghurt
2 tablespoons finely shredded mint
1 teaspoon paprika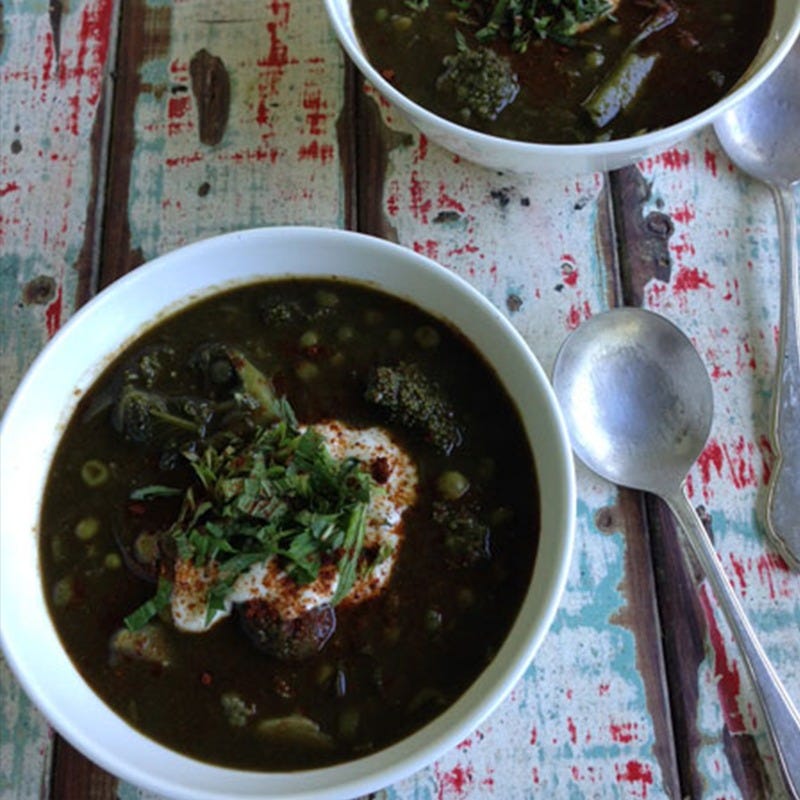 Method
1. Put half the peas, broccoli, garlic, leek, spirulina, kale powder and vegetable stock in a pan, bring to boil and simmer for 20 -30 minutes or until the broccoli and leek are soft.
2. Blend half the soup until smooth and creamy. Return to the pan with the remaining peas and cook until heated through.
3. Combine the yoghurt, mint and camu in a small bowl.
4. Serve the soup in bowls topped with a generous dollop of minted yoghurt and a sprinkle of paprika.