BIOGLAN Sleep Spray are based on Homeopathic preparation.
Always read the label and follow the directions for use.
Product Benefits
Homeopathic preparations that may help: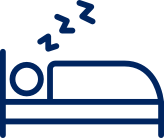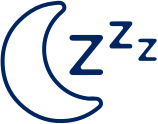 Formulated according to the principles of homeopathic medicine. Each ingredient provides unique benefits to aid a better night's sleep.
Directions: Spray 3-5 times under the tongue 30 minutes before bed.
Homeopathic Preparation Contains: Melatonin 6X (1.0microgram/mL), Nux Vomica 30X (0.01microgram/mL), Coffea Cruda 6X (1.0microgram/ mL), Arsenicum Album 30X (0.01microgram/mL)
Contains sorbates and benzoates. Do not use if tamper evident seal is broken or missing.