Bioglan Sleep Drops 100mL

Bioglan Sleep Drops 100mL
BIOGLAN Sleep Drops are based on Homeopathic preparation.
Always read the label and follow the directions for use.
Product Benefits
Homeopathic preparations that may help: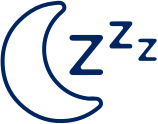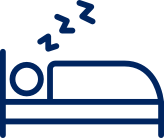 Formulated according to the principles of homeopathic medicine. Each ingredient provides unique benefits to aid a better night's sleep.
Directions: Place one dose (5 drops) on the tongue one hour before bed, take another dose 1/2 hour before bed and then when going to sleep. Repeat dose if you wake during the night. Shake well before use
Homeopathic Preparation Contains: Melatonin 6X (1.0microgram/mL), Nux Vomica 30X (0.01microgram/mL), Coffea Cruda 6X (1.0microgram/ mL), Arsenicum Album 30X (0.01microgram/mL)
Contains sorbates and benzoates. Do not use if tamper evident seal is broken or missing.