Anti-Inflammatory Lime & Chilli Salmon
Ingredients
2 tablespoons of olive oil
1 tablespoon crushed garlic
½ teaspoon chilli powder
1 teaspoon ground cumin
1 teaspoon rock salt
1 tablespoon of sweetener of choice (Brown rice syrup, honey or maple syrup)
1 tablespoon Bioglan coconut oil
4 salmon fillets (about 100 grams each)
¼ cup fresh lime juice
Coriander & herbs to garnish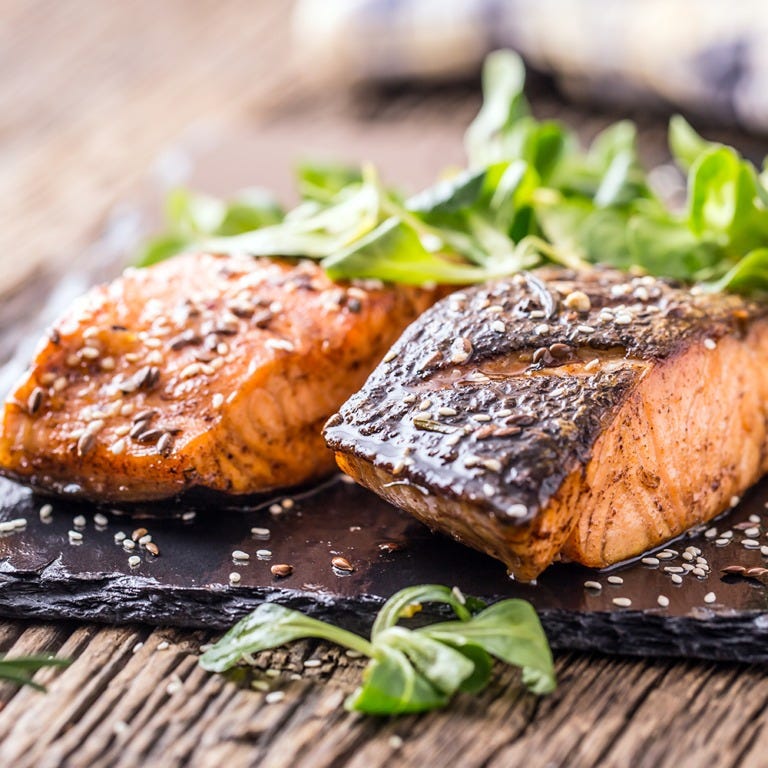 Method
1. Mix the olive oil, garlic, chilli powder, cumin, salt and syrup/sweetener together.
2. Add the salmon to a dish and top with the sauce. Let it marinate in the fridge for about 10 minutes.
3. Add the coconut oil to a large pan over medium-high heat. Once melted, add the salmon and lime juice, along with any excess marinade.
4. Cook the salmon for five minutes, then turn over.
5. Let cook for another five minutes, or until desired. Garnish with fresh herbs & coriander.