Double Chocolate Protein Cookie Dough Balls
Ingredients
2 scoops Chocolate protein powder
¼ cup LSA (can be substituted with grounded tree nuts of choice)
3 tablespoons rolled oats
¼ cup natural peanut butter
½ cup date puree
1 tablespoon Bioglan Organic Coconut oil (melted)
A few squares of your favourite dark chocolate bar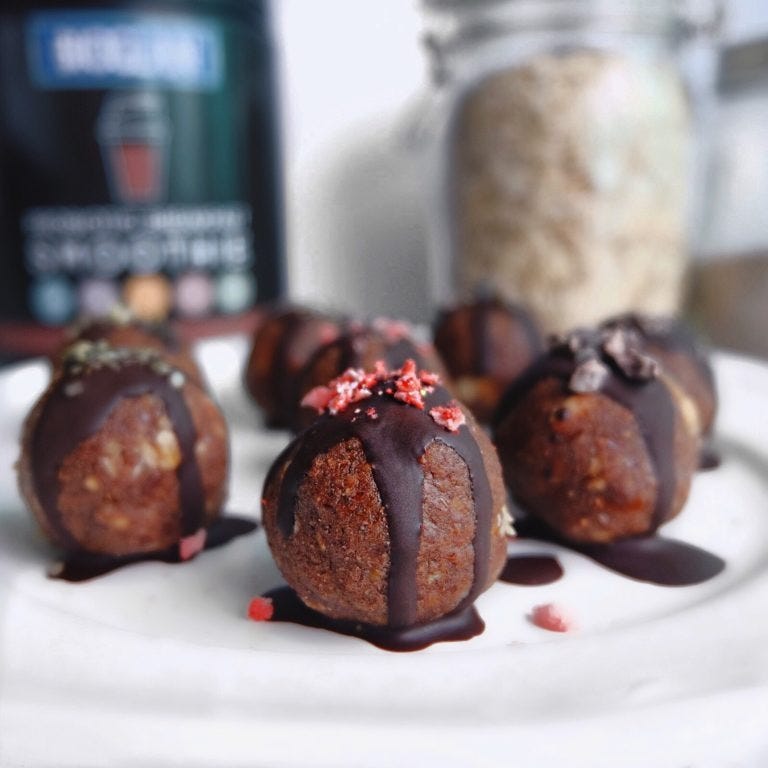 Method
1. Mix the peanut butter, date puree, and coconut oil in a bowl until well combined.
2. Add the protein powder, LSA, and rolled oats into the peanut butter mixture and mix until a uniform dough is formed.
3. Roll a tablespoon of cookie dough into balls. If too sticky to roll, refrigerate until firm before rolling.
4. Melt dark chocolate squares and drizzle into balls.
5. Top with your favourite toppings and enjoy!